<!- box:side1 -->

Parents & Students

18-19 Parent Student Handbook (July 2018) (pdf)

18-19 Ethical Use of Technology Agreement (pdf)

Suggestion Box

Teacher Websites

Honors & Awards

Students of the Month

Fundraising

Nurse

Honeywell Alert System

Spirit Store

PowerSchool

Weekly White Envelope

School Newsletter

Cafeteria Menu

Lunch Duty Sign-up

Lunch Duty Calendar

School Calendar

Bingo Signup

Bingo Calendar

Our Lady of Guadalupe SignUp

Middle School Homework



Cafeteria Menu
Please print the monthly calendar and circle the days that your child will be purchasing lunch. Please indicate in the box for that day any extra food that will be ordered. Put the name, grade and total due on the lines provided at the top of the form and return with payment to school no later than the third Monday of every month. If school is not in session on a Monday, please return the form and payment on the following school day.
Cost of lunch will be $4.00 plus any extras. For example,
Extra nuggets: 3 chicken nuggets = $.75; 6 chicken nuggets = $1.50
Extra hot dog, hamburger, chicken sandwich, or slice of pizza = $1.50
Order of soup, side salad, french fries, tator tots, smile fries, or hash browns = $1.00
(Side orders of these items only available when offered)
Chips = $.75
Cookies (choclate chip, sugar, M&M, double chocolate) = $.50
Ice cream

ice pops = $.25
cups = $.75
small sandwich = $.50
large sandwiches = $1.50
Chipwich sandwiches = $1.50

Beverages

milk = $.60
water (small) = $.50
water (large) = $.75
lemonade, orange drink, or iced tea = $.50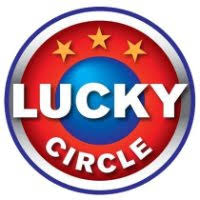 May Lucky Circle Winners!
Pre-Kindergarten
Briella Delgado
Kindergarten
Ophelia Valetutto
Grade 1
Olivier Czarnecki
Grade 2
James Girard
Grade 3
Xavier Valetutto
Grade 4
Kelsey Hamid
Grade 5
Monica Mikhail
Grade 6
Andrea Aguilar
Grade 7
Dennis Barone
Grade 8
Colin Carlson